GRAND DISTINCTION® Exterior Paint & Primer
Size
Gallon/3.78 L (01), Quart/946 mL (04), 5 Gallons/18.9 L (05)
Sheen
Flat, Satin, Semi Gloss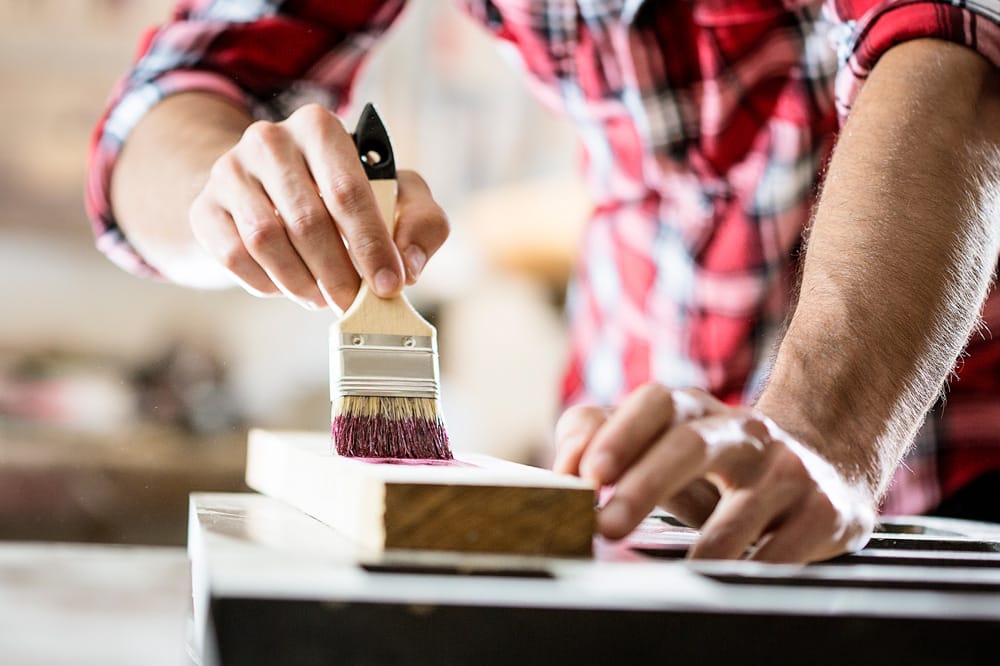 Product Details
Grand Distinction – The Perfect Combination of Strength & Beauty
Pittsburgh Paints & Stains Grand Distinction exterior paint delivers rich, beautiful color that looks great and resists fading. It is premium paint that has fantastic durability and adhesion. Grand Distinction exterior paint also comes with Dirt-Shedding Technology and provides a powerful mildew resistant coating.
Features:
One Coat Coverage*
Premium Paint & Primer In One
100% Acrylic Latex Urethane Fortified Finish
Dirt-Shedding Technology
Long-Lasting Color Resists Fading
Provides a Mildew Resistant Coating
Low Temperature Application Down to 35°F Extends the Painting Season
Area Preparation
All wood surfaces must be thoroughly clean, dry and free of dirt, grease, grim, mildew, mill glaze and previous coatings before application. Spray all wood surfaces with clean water, completely wetting the wood. Apply a cleaning solution of four (4) ounces of 100% powdered Tri-Sodium Phosphate (TSP) or phosphate-free substitute with one (1) quart of liquid bleach and three (3) quarts of water to the wood surfaces with a garden sprayer or a heavy nap roller cover. Scrub surface with a hard bristle brush for 15-20 minutes to help remove mill glaze or weathering. Do not allow solution to dry on the wood surface. Power wash wood surface clean with fresh water using 500- 800 psi with the nozzle 8-12 inches away to remove cleaning solution. Allow the surface to dry for 48 hours, or to have a moisture content of 18% or less before application. Sand all cleaned wood using 80-120 grit sandpaper for vertical surfaces and 60-80 grit sandpaper for horizontal surfaces. Always sand in the direction of the wood grain and remove sanding dust. Finish should be applied within one week of preparation for horizontal surfaces (decks) and four weeks for vertical surfaces (siding), provided that the surface remains free of dirt, grease, grim and mildew.
WARNING! If you scrape, sand or remove old paint, you may release lead dust or fumes. LEAD IS TOXIC. EXPOSURE TO LEAD DUST OR FUMES CAN CAUSE SERIOUS ILLNESS, SUCH AS BRAIN DAMAGE, ESPECIALLY IN CHILDREN, PREGNANT WOMEN SHOULD ALSO AVOID EXPOSURE. Wear a properly fitted, NIOSH-approved respirator and prevent skin contact to control lead exposure. Clean up carefully with a HEPA vacuum and a wet mop. Before you start, find out how to protect yourself and your familiy by contacting the USEPA National Lead Information Hotline at 1-800-0424-LEAD or log on to www.epa.gov/lead. Follow these instructions to control exposure to other hazardous substances that may be released during surface preparation.
Application Details
Stir thoroughly. Apply with a high quality brush, roller or by spray equipment. When using more than one container of the same color, intermix to ensure color uniformity. Do not thin.
Drying Time
Normally dries to touch in 30 minutes at 77°F (25°C) and 50% relative humidity. Allow four hours before recoating. At 35°F (2°C), dries to touch in three to six hours; allow 24 hours before recoating. Drying times listed may vary depending on temperature, humidity, color, film build,
and air movement.
Coverage
Apply only when air, surface, and product temperatures are between 35°F (2°C) and 90°F (32°C) and at least 5°F (3°C) above the dew point. Air and surface temperatures must remain between 35°F (2°C) and 90°F (32°C) for the next 48 hours. Avoid painting in direct sunlight or on hot surfaces. Do not apply late in the day when dew and condensation are likely to form or if rain or snow is expected. On large expanses of metal, temperatures must be 50°F (10°C) or higher.
Cleanup
Clean tools with warm, soapy water.
| | | | | |
| --- | --- | --- | --- | --- |
| Code | Finish | Base | Sizes | Download |
| 35-510 | Flat | White & Pastel Base | Gallon/3.78 L (01), Quart/946 mL (04), 5 Gallons/18.9 L (05) | |
| 35-511XI | Flat | N/A | Gallon/3.78 L (01), Quart/946 mL (04), 5 Gallons/18.9 L (05) | |
| 35-515 | Flat | Midtone/Intermediate Base | Gallon/3.78 L (01), Quart/946 mL (04), 5 Gallons/18.9 L (05) | |
| 35-516 | Flat | Deeptone Base | Gallon/3.78 L (01), Quart/946 mL (04), 5 Gallons/18.9 L (05) | |
| 35-517 | Flat | Neutral/Ultradeep/Accent/Clear | Gallon/3.78 L (01), Quart/946 mL (04), 5 Gallons/18.9 L (05) | |
| 35-518XI | Flat | N/A | Gallon/3.78 L (01), Quart/946 mL (04), 5 Gallons/18.9 L (05) | |
| 35-519XI | Flat | N/A | Gallon/3.78 L (01), Quart/946 mL (04), 5 Gallons/18.9 L (05) | |
| 35-610 | Satin | White & Pastel Base | Gallon/3.78 L (01), Quart/946 mL (04), 5 Gallons/18.9 L (05) | |
| 35-611XI | Satin | N/A | Gallon/3.78 L (01), Quart/946 mL (04), 5 Gallons/18.9 L (05) | |
| 35-615 | Satin | Midtone/Intermediate Base | Gallon/3.78 L (01), Quart/946 mL (04), 5 Gallons/18.9 L (05) | |
| 35-616 | Satin | Deeptone Base | Gallon/3.78 L (01), Quart/946 mL (04), 5 Gallons/18.9 L (05) | |
| 35-617 | Satin | Neutral/Ultradeep/Accent/Clear | Gallon/3.78 L (01), Quart/946 mL (04) | |
| 35-617 | Satin | Deeptone Base | 5 Gallons/18.9 L (05) | |
| 35-618XI | Satin | N/A | Gallon/3.78 L (01), Quart/946 mL (04), 5 Gallons/18.9 L (05) | |
| 35-619XI | Satin | N/A | Gallon/3.78 L (01), Quart/946 mL (04), 5 Gallons/18.9 L (05) | |
| 35-710 | Semi Gloss | White & Pastel Base | Gallon/3.78 L (01), Quart/946 mL (04), 5 Gallons/18.9 L (05) | |
| 35-711XI | Semi Gloss | N/A | Gallon/3.78 L (01), Quart/946 mL (04) | |
| 35-715 | Semi Gloss | Midtone/Intermediate Base | Gallon/3.78 L (01), Quart/946 mL (04) | |
| 35-716 | Semi Gloss | Deeptone Base | Quart/946 mL (04) | |
| 35-717 | Semi Gloss | Neutral/Ultradeep/Accent/Clear | Gallon/3.78 L (01), Quart/946 mL (04) | |
| 35-718XI | Semi Gloss | N/A | Gallon/3.78 L (01), Quart/946 mL (04) | |
| 35-719XI | Semi Gloss | N/A | Gallon/3.78 L (01), Quart/946 mL (04) | |