PARAMOUNT® Exterior Luxury Finish & Sealant In One
Size
Quart/946 mL (04), Gallon/3.78 L (01)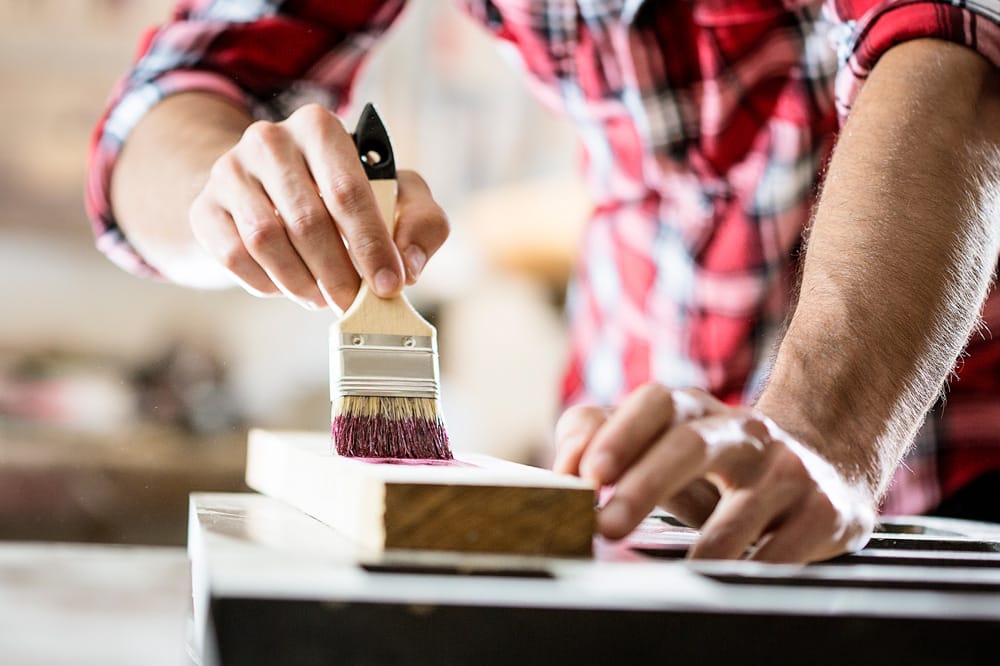 Product Details
Pittsburgh Paints & Stains Paramount Luxury Finish & Sealant In One will transform the look of your outdoor space, bringing the rich look of interior wood outdoors. This satin semi-transparent finish protects and enhances wood's natural beauty. It is available in 2 ready to use colors that can also be tinted into 13 additional colors.
Features:
Simply Our Best – Lifetime Results Guarantee
Provides a Varnish-Like, Satin Finish
Provides Deep, Penetrating Protection and Rich, Beautiful Color
Maximum Protection Against UV and Water Damage
Delivers an Enhanced Mold and Mildew Resistant Coating
For Exterior Horizontal and Vertical Wooden Surfaces
Area Preparation
All wood surfaces must be thoroughly clean, dry and free of dirt, grease, grime, mildew, mill glaze and previous coatings before application. Exotic hardwoods such as maple, mahogany, ironwood, tigerwood and teak exhibit a dense cell structure which may reduce the ability of a coating to penetrate the wood surface; refer to the water absorbency test in the APPLICATION section to determine if surface is ready for finishing.
Application Details
Apply using a high quality natural bristle brush. First coat must be applied to all six sides, saturating all end grains, nail holes and cracks in the wood. Apply an even coat, in the direction of the wood grain, avoiding heavy application. Maintain a wet edge to avoid lap marks. Wait 24 hours before applying the second coat. TWO COAT APPLICATION IS RECOMMENDED FOR OPTIMAL PERFORMANCE.
Apply when air and surface temperature is between 50°F (10°C) to 90°F (32°C). Do not apply in direct sunlight, if rain, snow, heavy dew or low temperatures below 40°F (4°C) are expected within 48 hours.
Drying Time
Normally dries to touch and recoat in 24 hours at 77°F (25°C) and 50% relative humidity. Allow 72 hours before light foot traffic. Wait seven days after applying the second coat to replace furniture. Drying times listed may vary depending on temperature, humidity, color, film build and air movement.
Coverage
On smooth surfaces, 350 to 450 sq. ft. (33–42 sq. meters) per U.S. gallon (3.78 L). Actual coverage
may vary depending on the type, age and texture of the wood and application method.
Cleanup
Clean tools immediately with mineral spirits. Clean spills right away with a damp cloth.
DANGER – RAGS, STEEL WOOL OR WASTE SOAKED WITH THIS PRODUCT MAY SPONTANEOUSLY CATCH FIRE IF IMPROPERLY DISCARDED. IMMEDIATELY AFTER EACH USE, PLACE RAGS, STEEL WOOL OR WASTE IN A SEALED WATER-FILLED METAL CONTAINER.
| | | | |
| --- | --- | --- | --- |
| Code | Base | Sizes | Download |
| 41-9001 | Stain - Custom Color | Quart/946 mL (04), Gallon/3.78 L (01) | |
| 41-9002 | Stain - Custom Color | Quart/946 mL (04), Gallon/3.78 L (01) | |