WEATHERSCREEN® Exterior Stain - Solid Color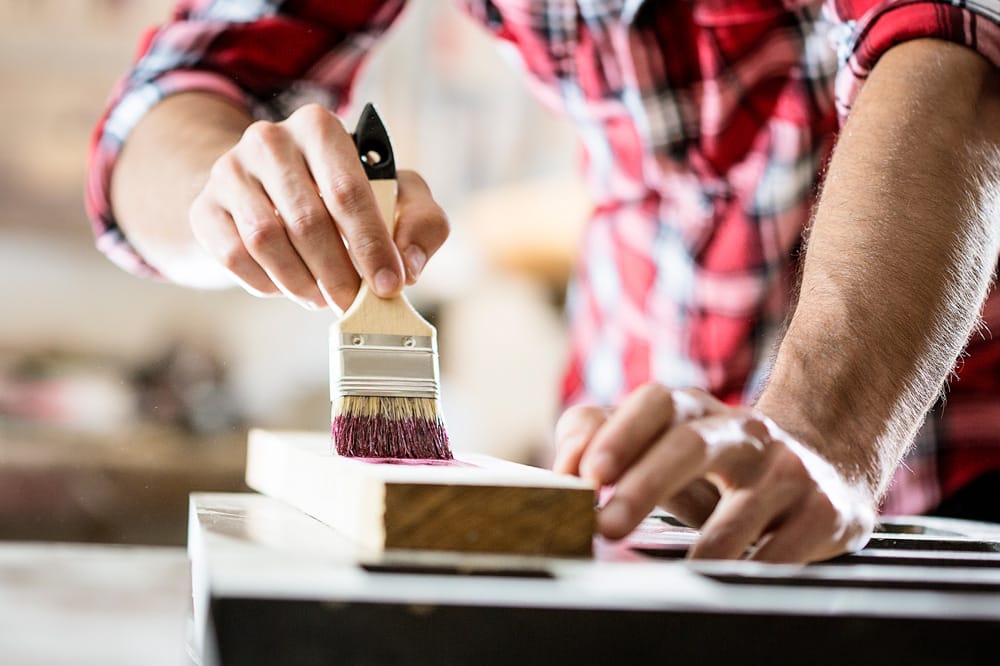 Product Details
Pittsburgh Paints & Stains Weatherscreen exterior solid color water repellent deck stain is specially formulated to protect and seal wood and delivers an opaque finish that allows wood's natural texture to show through.
Features:
Waterproofing Protection
Sunblock® UV Protection that Guards Against Sun Damage
Provides a Mildew Resistant Coating
Scuff Guard® Protection Shields Against Scuffing and Abrasions
100% acrylic latex formula provides strong adhesion
For Immediate Use on Pressure Treated Wood*
Area Preparation
Surface must be clean. Remove all dust, dirt, mildew, oil, loose wood fibers and other contaminants. Remove loose, peeling stain or paint by sanding, scraping or wire brushing. To ensure proper adhesion, weathered, dirty or mildewed surfaces should be cleaned with Pittsburgh Paints & Stains Ultra Deck Cleaner prior to applying stain. After rinsing, ensure surface is free of standing water. *Mill glaze must be removed and wood must pass water absorption test. See application details for more info.
WARNING! If you scrape, sand, or remove old paint, you may release lead dust or fumes. LEAD IS TOXIC. EXPOSURE TO LEAD DUST OR FUMES CAN CAUSE SERIOUS ILLNESS, SUCH AS BRAIN DAMAGE, ESPECIALLY IN CHILDREN. PREGNANT WOMEN SHOULD ALSO AVOID EXPOSURE. Wear a properly fitted NIOSH-approved respirator and prevent skin contact to control lead exposure. Clean up carefully with a HEPA vacuum and a wet mop. Before you start, find out how to protect yourself and your family by contacting the USEPA National Lead Information Hotline at 1-800-424-LEAD or log on to www.epa.gov/lead.
Follow these instructions to control exposure to other hazardous substances that may be released during surface preparation.
Application Details
Test wood for absorbency by sprinkling water on the surface – if water is absorbed within 30 sec. – 2 min., depending on climate, the surface is ready for finishing. If water is not absorbed, wait 30 days and re-test. DO NOT THIN. Intermix containers to ensure color uniformity. Stir thoroughly and often during use. Apply to a small area and allow stain to dry to ensure acceptable appearance. Apply two thin coats with a high quality brush, roller, paint/stain-pad, or with spray equipment. When applying by roller or spray, always back-brush for best results. Some colors, or drastic color changes, may require a third coat to achieve a uniform finish. To help avoid lap marks, apply to only a few boards at a time, and maintain a wet edge.
Apply when no precipitation is expected for 24 hours, and when air and surface temperatures are 35°F (2°C) to 90°F (32°C) and will remain above 35°F (2°C) for the next 24 hours. Avoid staining in direct sunlight or on hot surfaces.
Drying Time
Normally dries to the touch in 30 minutes when applied in optimal temperatures of 50°F (10°C) to 85°F (29°C). Allow 2 to 4 hours between coats or before recoating.
Coverage
Approximately 350 to 500 sq. ft. (32.2 to 46.5 sq. meters) per gallon (3.78 Liters) depending on application, wood texture and porosity.
Cleanup
Clean brushes and tools with warm, soapy water.
| | | | |
| --- | --- | --- | --- |
| Code | Base | Sizes | Download |
| 41-5701 | Stain - Tint Base | Gallon/3.78 L (01) | |
| 41-5702 | Stain - Tint Base | Gallon/3.78 L (01) | |
| 41-5712 | Stain - Custom Color | Gallon/3.78 L (01) | |
| 41-5713 | Stain - Custom Color | Gallon/3.78 L (01) | |
| 41-5721 | Stain - Custom Color | Gallon/3.78 L (01) | |